So last year I decided to switch up how I posted Empties – in previous years I was finding that doing them monthly often meant I had so much product built up that the task of photographing them was so cumbersome it would take ages. As a result I would put it off "until next weekend" where the pile got bigger and bigger and the pile of rubbish escalated. As a result I decided to do smaller, more manageable chunks of ten products at a time, I would count ten full or deluxe sized samples and any samples or sachets were featured as an extra. I was really happy with the format and by the end of the 2018 I'd posted 24 blog posts from last year!
Doing Empties in this format and essentially evaluating my finished items almost fortnightly gave me some food for thought, so in this post I thought I'd share what I learnt and realised about my own shopping and usage habits. Some stats from that period and how I'll be continuing with Empties into 2019.
Ten Empties Statistics
I used up 345 products in total, I was surprised how many were full size, I thought at the start of the year I used up way more sample sizes, I can't have had as many as I thought!
I was surprised by how far no outweighed yes, but when I include maybe's the two are just about even. Maybe products are ones which I think they're not my ultimate favourites, I'd use them again if I was given them, or would pick them up if I was in a pinch and it was all that was available. 7 items I didn't rank as they had been discontinued.
I was surprised just how much skincare I used up this year, as well as body care – I wasn't expecting that the figure was going to be quite so high for that considering I barely moisturise my body, fell out of the routine of body scrubs – so that figure is mostly shower gels. I wasn't surprised by the haircare figure. It was clear though 2018 was the year I neglected painting my nails (more on that later)
The Face Primers figure looks really high compared to the rest, but this includes all sizes and I went through a fair few samples of face primers last year. I also had a lot that were part used in my drawer which I managed to dwindle down (I now just have two open – one illuminating and one normal huzzah!). In reality the foundations surprised me – as did the number of eyeliners I finished!
Total Value of Products: £2,145
I calculated value on anything that was a purchasable size. If you could find a mini of a product and it's available to buy then I counted it with value, but if I couldn't then I didn't reverse work out the value. I don't think £2,145 is a figure that was representative on how much I spent on beauty in 2018, I think that was boosted by items gained through PR, beauty boxes as well as legacy products, nevertheless that was a scary number considering how high my spending habits could be if I didn't have PR to keep me topped up! One thing which is also important to note is that I tried to list the 'not on offer price' unless I knew I'd be guaranteed to pick it up at a particular price all the time. It was a 'no questions asked price' so if something was normally £3.99 I listed it as £3.99 not £2.99 – this was partially due to me not having to keep track of what I'd bought when, but also didn't take into account 3 for 2 offers as an example either.
---

Lesson One: I go through Shampoo and Conditioner more than anything else.
I wash my hair on a schedule, Tuesdays Evenings, Thursday Evenings, Saturday Mornings and Sunday Evenings. Essentially I'm washing every other day – my hair gets greasy quickly and no matter how many times over the years I've tried to train my scalp into stretching three days, really unless I'm coating it in half a bottle of dry shampoo I need to wash every other day.
If I take out all the hotel sized shampoos that Ben has been hoarding from my empties last year that I mostly used on washing makeup brushes then I used up. But I finished up 20 deluxe and full size shampoos, and 26 conditioners on their intended format! I expect Ben played a very small part in helping out with those, but he does have his own "man" ones which he tends to use!
As a result of seeing how much I go through it I'm trying to find shampoos and conditioners that are affordable in much bigger bottle sizes – this is for two reasons, to stop my empties being all about shampoo and conditioner so I can reduce the frequency of empties posts. Additionally about reducing waste – the amount of times I've had to nip out (or send Ben on a detour on the way home) for shampoo or conditioner is a little ridiculous! I would like to research zero waste options, but sadly as I live in a small town that wave won't reach us for a while.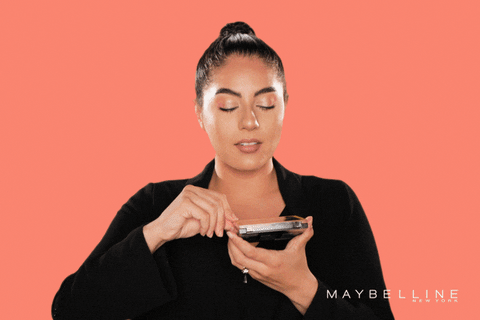 Lesson Two : I'm never, ever going to finish an eyeshadow palette
I'd thought about challenging myself to finish an eyeshadow palette in 2019, but looking that I've not even managed to finish one single eyeshadow in 2018 has changed my mind. I love testing and trying out new ones and swapping out old loves in and out of my collection as the seasons change. I think eyeshadow palettes are the one item that's my vice – and that's okay as they make me happy. I do buy more palettes that I need, but I wouldn't say that I'm out of control with it, I can buy two or three in as many months, and then not buy any for six months. I pick them up as there's new things that take my fancy, and because of that I'm unlikely to commit to ever finishing one!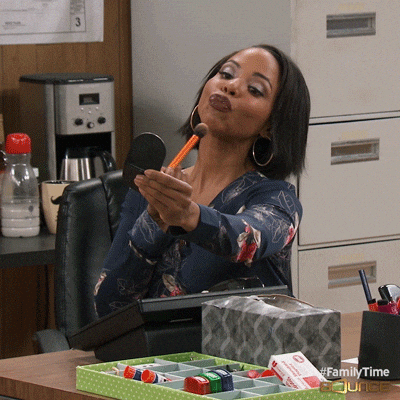 Lesson 3 : I'm surprised at just how much base makeup I used up
It wasn't until I was adding a new column to my spreadsheet that I saw just how much foundations, primers, concealers and powders I used up:
Concealers : 7 Full Size
Foundations : 9 Full Size
Face Powders : 6 Full Size
Face Primers : 6 Full Size / 5 Deluxe Size
These all weren't new from the start of the year, but I am still surprised at how much I actually finished!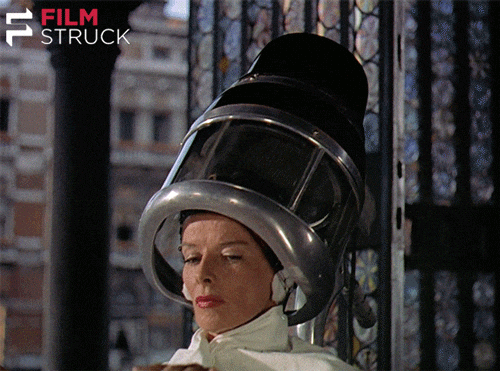 Lesson Four : Am I over nails?
As a blog who started with the love of nail varnish I'm surprised at just how low that figure is. It's all basically topcoats that were finished (and all down to their last legs too!). Considering I did a count at some point last year of all nail polish colours I had (that weren't gel ones), that figure was over 400. So to see that I have only finished 3 items sends a massive shockwave to me. I am out of the routine of sitting down once a week to do my nails and don't feel like I want to force myself into it either. I like having nice nails, I hate doing them at the moment – I sit down and it knocks me out from being able to do anything for an hour, which when you have dogs as rowdy as mine is impossible! Either way, I'm on a ban of buying anything for my nails for a while.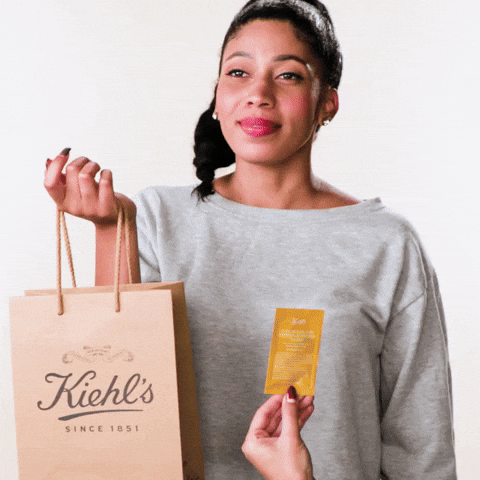 Lesson Five : Big Bloggers can't test skincare properly
This seems slightly unrelated – but bare with me. When I've been getting to the point where I've needed to pick out a new pot of moisturiser as an example, if I'm testing other products I'll make sure I've formed enough of an opinion on other products I'm trying before I pick out something new. There's no way I personally can test more than one or two products at a time to see whether it's the brand new moisturiser I've never tried or a cleanser that's responsible for a postive or negative change in my skin. I don't understand how other people do it, but when I see the skincare stash I have in my cupboard, it would probably be enough for two years if not probably even longer – but I couldn't introduce that new cocktail or at the same time. I genuinely don't know how other people do it, and review products genuinely.
One thing I'll always guarantee you – I've tried skincare for atleast 3 weeks before I post a review on it. But it's likely normally about 6!
Lesson Six : I hate waste and can't let go
I kind of already knew this about myself, but it was well highlighted in the past year. I don't like waste, I find it hard to give products away (skin/body/hair care, moreso than makeup) but I find it even harder to admit that a product is that bad I should probably move on. Someone once said in a blog comment to me that life is too short for bad mascara, and I agree – but I think to myself "It's only for a month or two" or "I'll give it another chance". I think In 2019 I need to find the fine balance of not being wasteful, but also admitting when it's time to find things a new home.
---

The Future of my Empties
When ever I ask the question do people still enjoy empties, I tend to get a resounding yes. At one point this year I thought that they were becoming too repetitive but I've seen now I'm truly at a stage where there's not five part started moisturisers in my cupboard when I'm getting a new product out to use it is actually new and takes me a while to go through it. So I see the rate that these posts will go up at this year going at a different rate to last year, particularly near the beginning. As I'm writing this we're two weeks into the year, and I'm only halfway through to my next post with five products sat in my basket.
I enjoy writing empties as it's a way to correct myself if my opinion changed, and it means I can talk about products that weren't quite interesting enough to make it to being "full post worthy". But that doesn't mean I shouldn't tell you that a dry shampoo was absolutely terrible in a couple of sentences if that's all it needs.
I think I will continue with my spreadsheet this year as I've found it interesting, and somewhat motivating – to see what my usage has been.
---
This little roundup has actually really helped my motivation for sticking out my no-buy for the rest of January. I'm avoiding any kind of window shopping during January which has meant avoiding my weak shops – M&S, TK Maxx, Boots and looking at Beauty Bay promotional emails (the worst of them all!).
If you love empties and want to see my Ten Empties post from the past year, feel free to take a deep dive into the archives you can
click here to see my Ten Empties series so far
. Should you want to look at my Spreadsheet (or create a copy of it for yourself feel free!) you can see it here. I will be starting a 'fresh sheet' in 2019 but keep by 2018 one to compare and flick back to, you can view last year's spreadsheet at any time by clicking
here.
Have you got your eyes on finishing any items up in 2019? Do you think doing empties impacts your spending habits? Let me know in the comments!
Facebook | Instagram | Twitter | Pinterest | Tumblr

Email: helplesswhilstdrying@gmail.com